Until recently, the Far East was shrouded in a hint of mysticism and exoticism, and its secrets were discovered mainly by experienced travelers and globetrotters. In recent years, interest in Asian countries has increased significantly and you can easily find people who have ventured into these regions more than once.
Traveling to Asian countries requires a bit more planning, especially if you are hunting for cheap flights. The prices of airline tickets may deter you, but it is worth remembering that the movement itself or even accommodation is much cheaper. In our list, we chose 10 unique places. Some of them are very popular, some less, but they all have something amazing about them. Since the Far East is not so far away, it is worth starting planning a trip to one of them. Here is our list of the most interesting places in Asia!
Magic of Laos – from Luang Prabang to Vientiane
Laos is still a country largely unaffected by the negative effects of mass tourism. Incredible contrasts and breathtaking landscapes exude undoubted magic over this place which is one of the best Asian countries. Added to this is delicious food and a very relaxed lifestyle of the residents who radiate peace and serenity. Despite high temperatures and air humidity, many visitors willingly spend their time actively, cycling, canoeing or simply hiking.
Curry Laksa in Kuala Lumpur, Malaysia Asian countries
Malaysia's Kuala Lumpur is a bustling city with futuristic skyscrapers dominating the sky. In the nooks and crannies of the streets there is a tremendous variety of cultures, communities and ideas linked together by one thing in common – food. The combination of Malay, Chinese, Indian and Western cuisines appeals to all taste buds. Malaysia surprises at every step: beautiful coasts and great diving spots, national parks (one of them is home to the largest concentration of orangutans in the world), jungles, hard-to-reach villages and international metropolises.
Cultural wealth – Taipei, Taiwan
Taipei is an intriguing mixture of kitsch, modernity and cosmopolitanism, where Chinese, Japanese and even American influences meet. It is precisely because of the variety of styles that Taipei delights with the richness of culture. This unique combination creates a rather unusual, rare microclimate and gives this place a unique charm. The city is bursting with energy, and every step of the way is full of shops, bars, cafes, museums, interspersed with green oases and parks.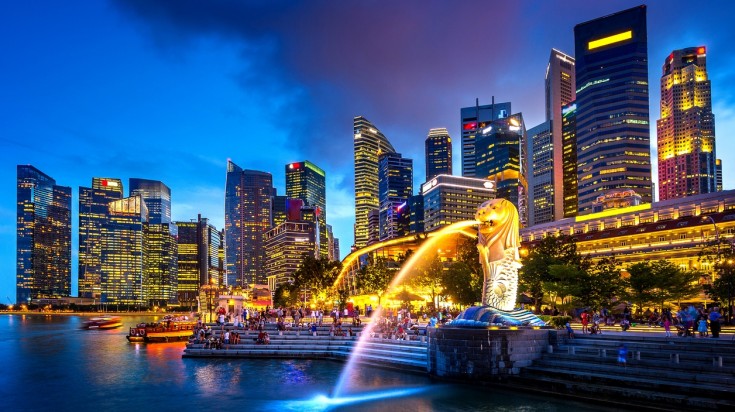 Seoul, South Korea – the city that does not sleep
"City that does not sleep" – we know so, this phrase is quite hackneyed. But compared to other metropolises like New York, Mumbai and Las Vegas, it never really sleeps. The capital of South Korea – Seoul, is a combination of modern buildings, towering above Buddhist temples, and beautiful city gardens. All of this has a slightly pop culture color. In Seoul, you can totally lose yourself and spend the whole day walking from temple to tea house, from an alternative district to a street of elegant skyscrapers, from one restaurant to another. And if you don't look at your watch at all, it'll be 24 hours in no time.